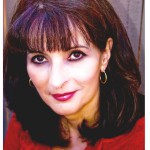 Name: Madeleine Costa
Position: Healing Practices Contributor (Shamanic Healing, Sand Tray Therapy, Emotional Freedom Technique & Life Purpose Coaching)
Location: Westport, MA
In my Own Words:
I've been involved with spiritual healing for over 25 years. I can't say that I chose this intense interest, it chose me and has taken me on a remarkable journey that is continuing to this day. More information about me and my healing techniques can be found on Spiritual Healing 4 U.
In short , spiritual healing is the basic curative that we all need. The common illness in individuals and cultures is based on the false belief of separation…that we are alone in an unsafe world. Through the various techniques of spiritual healing, this underlying wound can be healed and then all else will follow in due season. The more people can be educated about this, the better. That is why my brother and I have recently founded the Navigators of Hope community group. It is our hope that a small group of people can start to heal the separation and then spread the word from there.
I feel a venue such as The Universal One is essential in getting the word out about our oneness to as many people as possible. Neither ourselves, nor our planet as a whole, can waste any more time. I firmly believe that we are at a crucial spiritual, environmental and social crossroads. What we think, feel, say and do from this point on can either help us make a successful crossing into a new world of wholeness and cooperation or we can stay stuck in a place that can only spiral us downward to demise.
Contact Me:
Email: madeleinecosta@yahoo.com
Phone:(508) 636-5651
(508) 617-6644