Below are some links to volunteer organizations that can help you get connected to other who give of their time. Find the perfect organization that speaks to your soul and pay it forward in love! Also, if you know of any additional organizations not on our list, send the information our way so we can post it here!

AmeriCorps engages more than 40,000 Americans in intensive, results-driven service. After their term of service, members receive education awards that help finance college or pay back student loans.

Associated Ministries is a local organization that deals with various projects in the Tacoma/Pierce County area. Some agencies that might be familiar are Emergency Food Network, Paint Tacoma Beautiful, the Hunger Walk and more.


Cactus Volunteers Abroad Website

Cactus Volunteers Abroad provides a range of volunteer projects which include ecotourism, conservation to TEFL teaching and sports coaching. In countries across the world, home and abroad, their programs provide unique work and travel experiences to people from all ages and backgrounds.

Increase your vocabulary as you end world hunger. Each word you define correctly donates 20 grains of rice throughout the United Nations to help end world hunger. WARNING: This game may make you smarter. It may improve your speaking, writing, thinking, grades, job performance, and more.

You can search over 26,000 nonprofit and community organizations in 153 countries, or browse by name, location or mission.

Find out about current issues surrounding homelessness and what you can do to help.
Oxfam International believes that the growing causes and effects of poverty require a global response. The Oxfam International Advocacy office coordinates the development of joint strategies and policies for all its members and for partners in the Southern Countries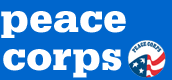 Peace Corp Website
As a Peace Corps Volunteer, you will travel overseas and make real differences in the lives of real people. Whether you're helping people stay healthy, expand their business, or grow more nutritious food, you will help change and improve the human condition at the grassroots level.


The Hunger Site has been developed to alleviate hunger across the world. The site is sponsored by various organizations that will donate food to the World Food Programs. The food that is then donated is distributed to over 80 countries in need.

Seattle Works is a community organization for local young professionals. It offers opportunities for people to serve as active volunteers, informed voters, savvy charitable donors, and knowledgeable community leaders.

Since 1993, EarthCorps has brought young people together to restore habitat andlead environmental service volunteers. 750 EarthCorps graduates now span the globe, from Albania to Alaska, Mongolia to Madagascar, leading positive environmental change in their home communities.

VolunteerMatch connects you with a volunteer opportunity based on your interests and geographic location. Just input your zipcode and interest and get matched up with local community organization that need volunteers!